Report on School Digital Champion Trip 2020
Schools Excellence Fund- Digital Initiative
On Thursday 9th January, Banagher College, as lead school, are joined by their colleagues from the other schools in the SEF-D cluster for Year 2 training. The project also includes Colaiste Choilm, CBS Mullingar and Colaiste Chiaran. The schools are using mobile video training to create educational content.
Paul Moore Photography provided some excellent insights into the world of digital photography for the students. Ray from Silly Goose Films providing a fascinating videography session.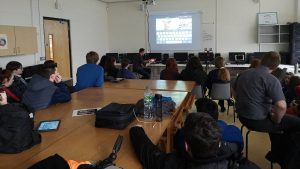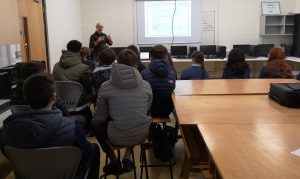 STEAM Workshop for Staff 
Some of our teachers participated in STEAM and Digital Learning Workshops in the school on Friday 8th November. The workshops took place in the school's new STEAM (Science Technology Engineering Arts Maths) room.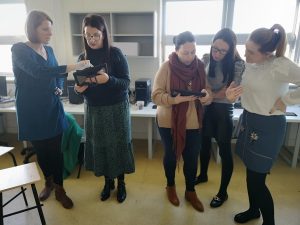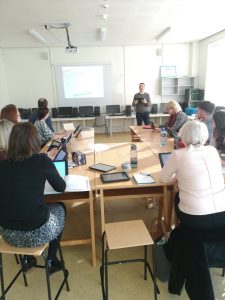 EU Code Week at Banagher College 2019
This year saw Banagher College mark EU Code Week for the very first time. The TYs recently set up their first Coder Mojo Team (a branch of the wider TY Mojo Digital teams) to enter in the Department of Communications School Digital Champions initiative.
Their aim is to increase participation and positivity around coding in the school. They decided to use EU Code Week to launch their campaign by promoting this international event, and particularly by running a series of 'Introduction to Coding' cross-curricular workshops for all First Years in the school. The three-hour workshops, which took place in the school's new STEAM (Science Technology Engineering Arts Maths) room were a big success for the Coder Mojo team, as many of the First Years had a very enjoyable and fun first introduction to the world of coding, while others got a chance to build on their previous experience.
The TY team have big plans to add to this success as they work towards their School Digital Champion goals in the year ahead.
Members of the Banagher College School Digital Champion Coder Mojo team:  Lorna Kelly, Josh McDowell, Amy McGough, Leanne Mahon, Chris Rigney.