Climate Change 2020+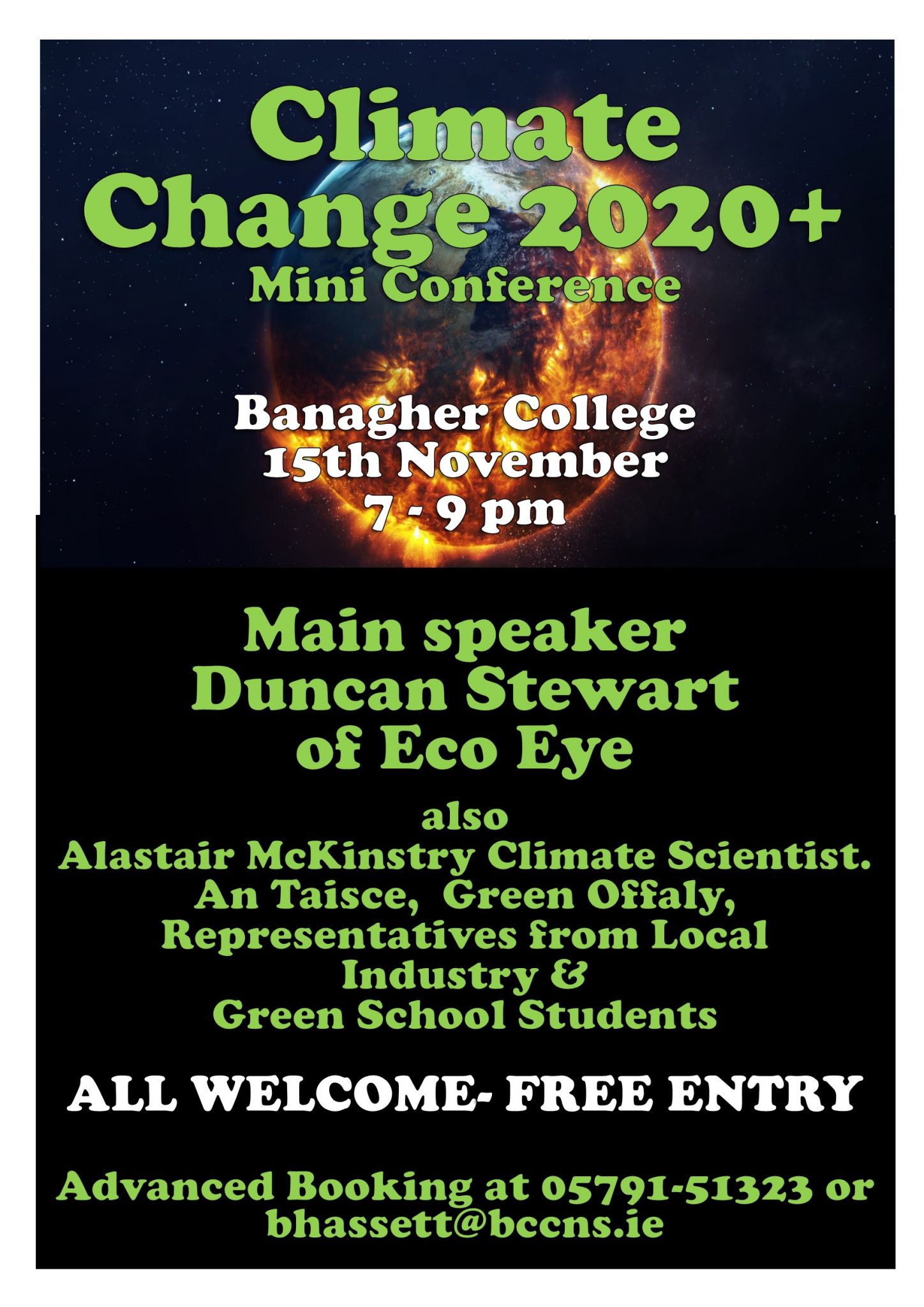 SEAI- One Good Idea 
The JCA horticulture class of Banagher College Coláiste na Sionna have previously worked on a new S.O.S campaign. When people are buying fresh fruit and vegetables we want them to – STOP! THINK S.O.S.
S stands for sow, could I have grown this item at home?
O stands for origin. Where does this item come from? Could I choose a locally grown version of this item?
S stands for seasonal. We want people to realise that if it's not in season then it has been imported, increasing its food miles, therefore producing more pollution. Of course there are fruit and vegetables that cannot be grown in Ireland. Fruit and vegetables that can be grown in Ireland should always be your first choice.  Help reduce pollution by reducing your food miles and buying local.
The following is an example of the food miles travelled by some vegetables. Onions (from Holland, 779 km), salads (three different salad leaves from three different countries in ONE salad bag – UK, France and Spain, for a total of 2,973km), butternut squash (from Portugal, 1,742km), garlic (from China, 5160km) and carrots  from South Africa, 9,083km).
That's a collective journey of 20,000 kilometers for five very standard, very staple vegetables, all of which are available from Irish growers.
So the next time you are buying fresh fruit or vegetables- STOP! THINK S.O.S.