February
CareersPortal
Thisis a great website to use to see if you are eligible for a schoalrship at third level. Click on the CareersPortal link below to discover more.
2nd Level Guidance Professionals
Reminder for 2nd Level Guidance Professionals in the Offaly, Laois, Tipperary, Westmeath, Roscommon & Galway areas that a free CareersPortal/REACH+ Training Day will take place in Banagher College on Feb 25th.
ESB Apprenticeships
Click here for more information

January
6th Years should open their CAO accounts by Jan 20th in order to avail of discounted rate of 30 euro. Applications opened between Jan 20th and Feb 1st will cost 45 euro. All applicants must open their CAO account by Feb 1st 2020.
December
Great job opportunities with an apprenticeship qualification. Sandra Doyle @LOETBapprentice will talk to our 5th years and interested 6th years on December 3rd in Banagher College. See more here
Congratulations to TY students Caoimhe Kelly and Eilish Naughton, Caoimhe has succeeded in receiving a place in the TY Law Library Programme  and Eilish has succeeded in receiving a place in the RCSI Mini Med Programme in 2020.
IT Thurles Open Day 2019: Saturday, November 23rd from 11.00am-1.00pm. This is an ideal opportunity for students and parents to gain information on the degree programmes available at LIT Thurles campus for September 2020.
Visiting college speaker Micheal Lenihan from Templemore College (PLC courses) will speak to all interested 6th years on Wednesday November 20th at 2.40pm.
Heartiest Congratulations to our staff member, Mr. Jim Nolan Banagher College,on being awarded a Civil Merit in Farmleigh House Dublin, by fellow Ciarraíoch, Mícheál Ó Muircheartaigh.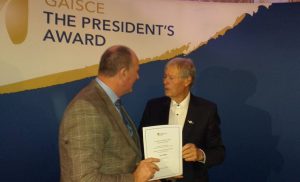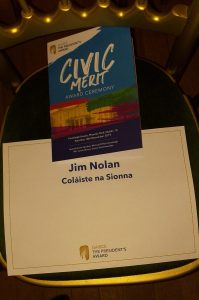 Kay Mitchell- NUI Maynooth 
Thanks so much to Kay Mitchell from NUI Maynooth yet another amazing presentation on 7th November. Students were enlightened on all the courses available in Maynooth University.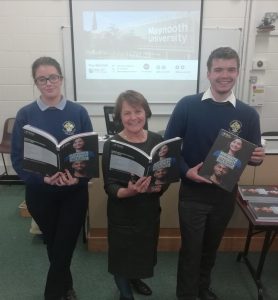 DCU Open Day 2019/2020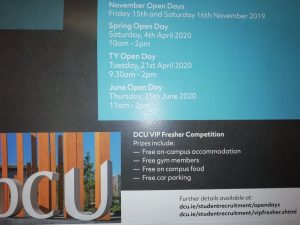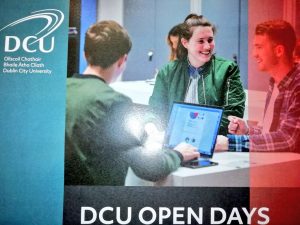 NCAD Open Day 2019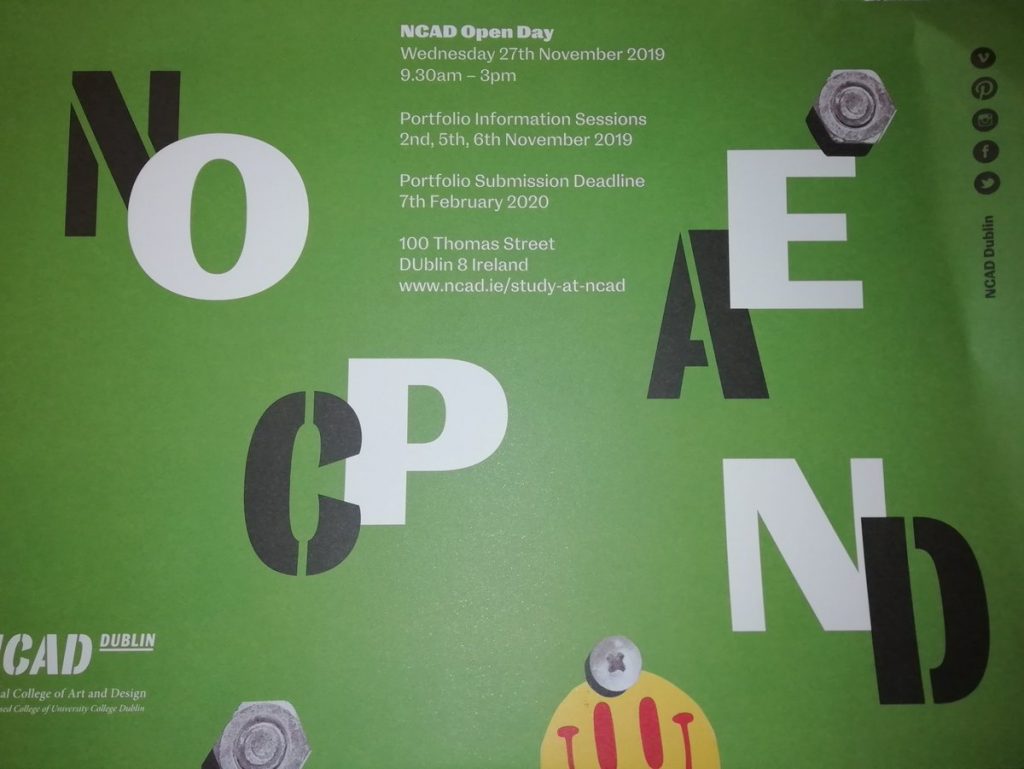 Mark Boylan
Banagher College former student Mark Boylan who is a horse racing journalist has been nominated for top industry award in the UK. Congrats Mark from all in Banagher College. See more here
An Garda Síochána Expo
Gardai giving a talk to TYs about this career path. We had representatives from Garda equine unit, motor bike, bicycle and helicopter services informing TYs about their services.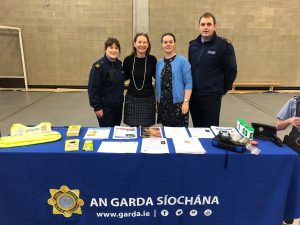 AIT- TEchnological Universtiy Status
Claire Kenny, Guidance Counsellor  with Daniel Seery from Athlone IT at the announcement of Technological University status of AIT. Congratulations to all at AIT from all in Banagher College.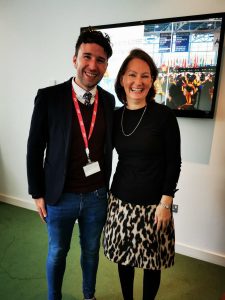 STEM Awards
A big thank you to Mr Barry Murphy from Banagher Precast for sponsoring our STEM Awards 2019.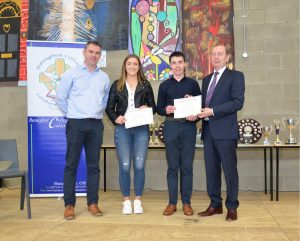 Trinity Physics Open Day Saturday 12th October.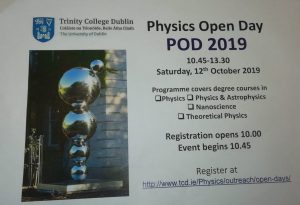 Banagher College students travelled to the Higher Options Conference 2019 in The RDS on Thursday 19th September. They attended a Lecture on "Going to College in Europe". 
This will help start the process of choosing a career. -There will be info on 3rd level colleges from Ireland and abroad, PLC courses, apprenticeships, defence forces and lots more. 
SUSI
Applying for funding for 19/20 and your household income in 2018 was from self-employment, farming or rental, check out our guide on what documentation to gather: Click here: www.susi.ie
Looking to do a course locally in September? Check out Tullamore Further Education and Training Centre.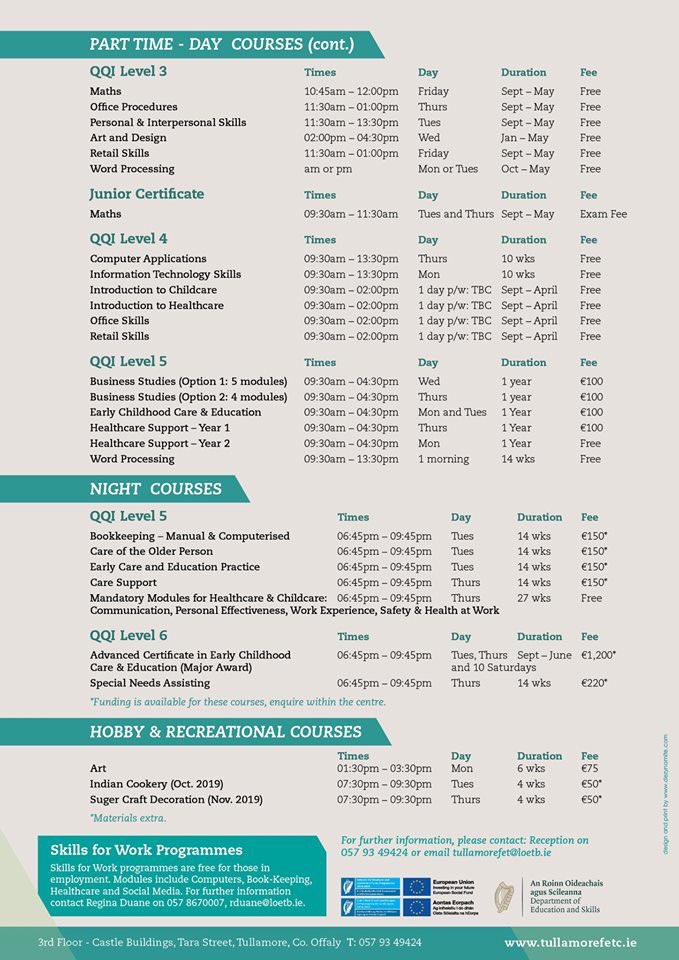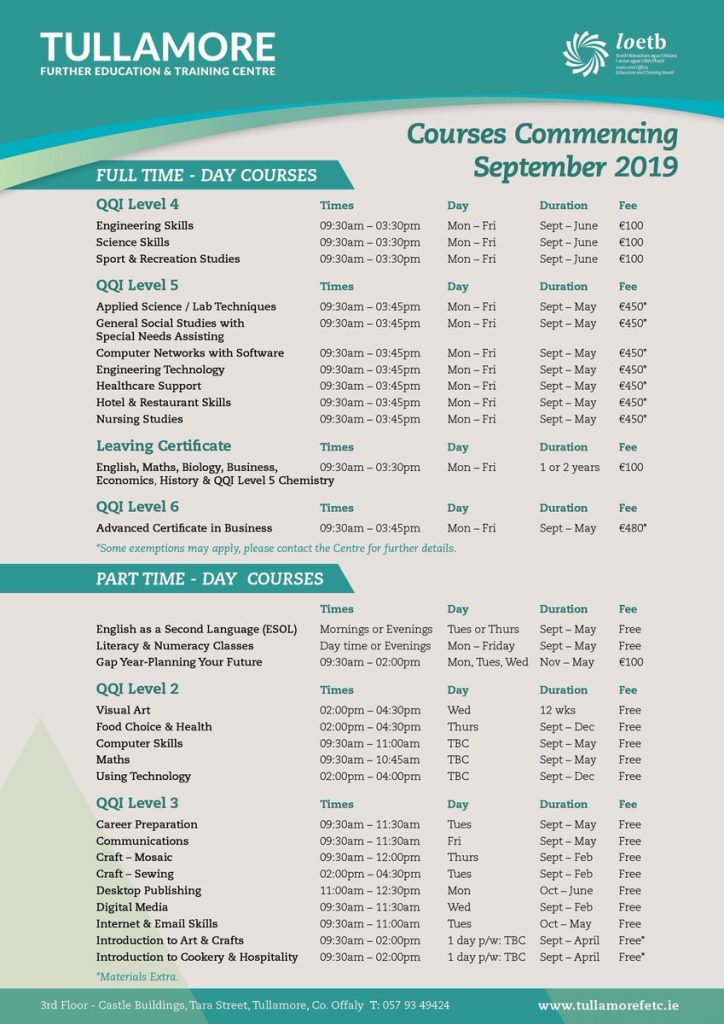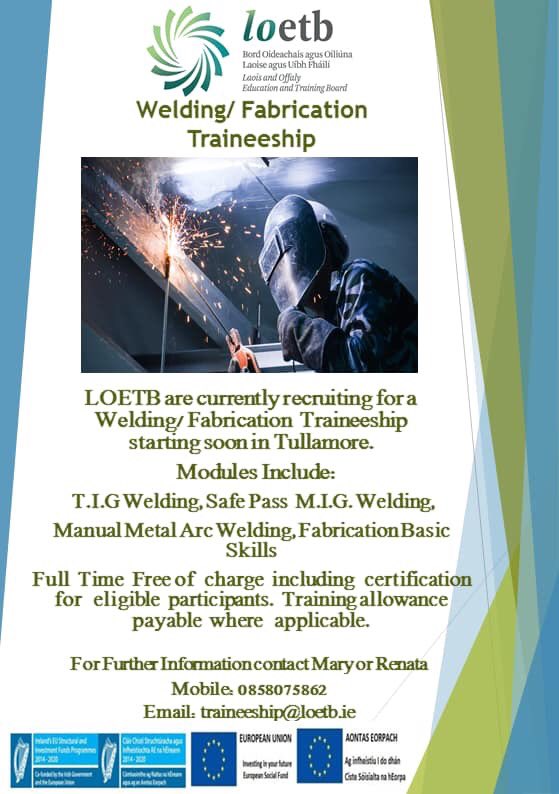 CAO 
1. Complete Lev 8 and Lev 6&7 courses in ORDER OF PREFERENCE, choice 1 being the place you want to go followed by No 2,3 etc. Research V important.
2. Tick Exemptions, SUSI (grant), HEAR and DARE.
3. Talk to Guidance Counsellor
Open Night:
Open Night Presentation- Click here
Reminder to Leaving Certs:
You should now be researching Scholarships in your chosen colleges for both sport and academic ability. Some scholarship dates are closing soon. Check the relevant college website for further details.
College Accommodation* It is now time to consider students accommodation needs. It is important for students, and their families, to begin this process in early January in order to maximise their chances of securing safe and affordable accommodation – preparation is key