May
Looking to do a course locally in September? Check out Tullamore Further Education and Training Centre.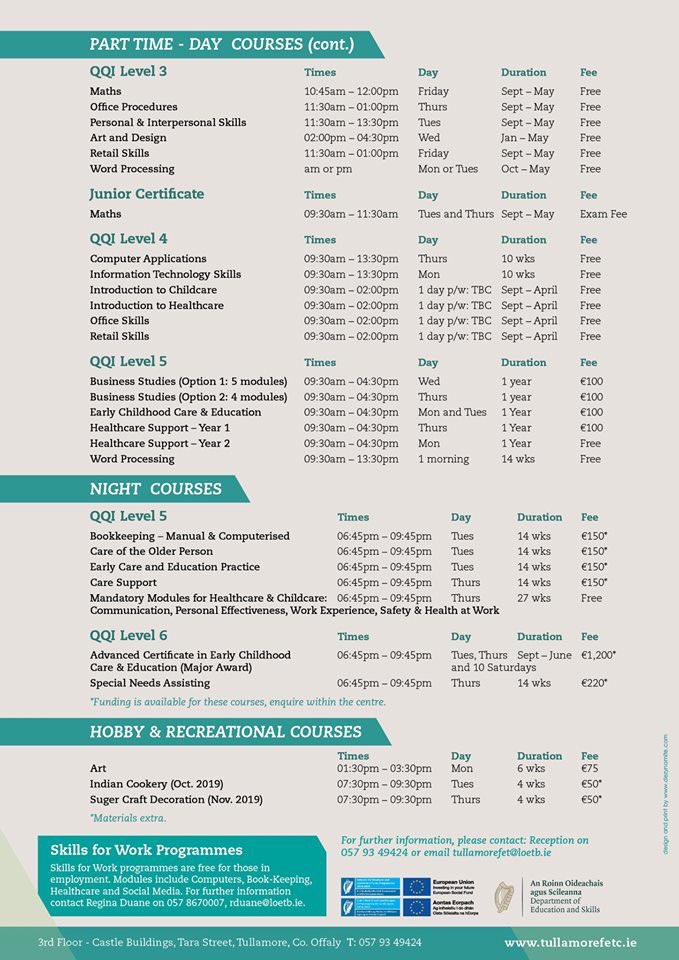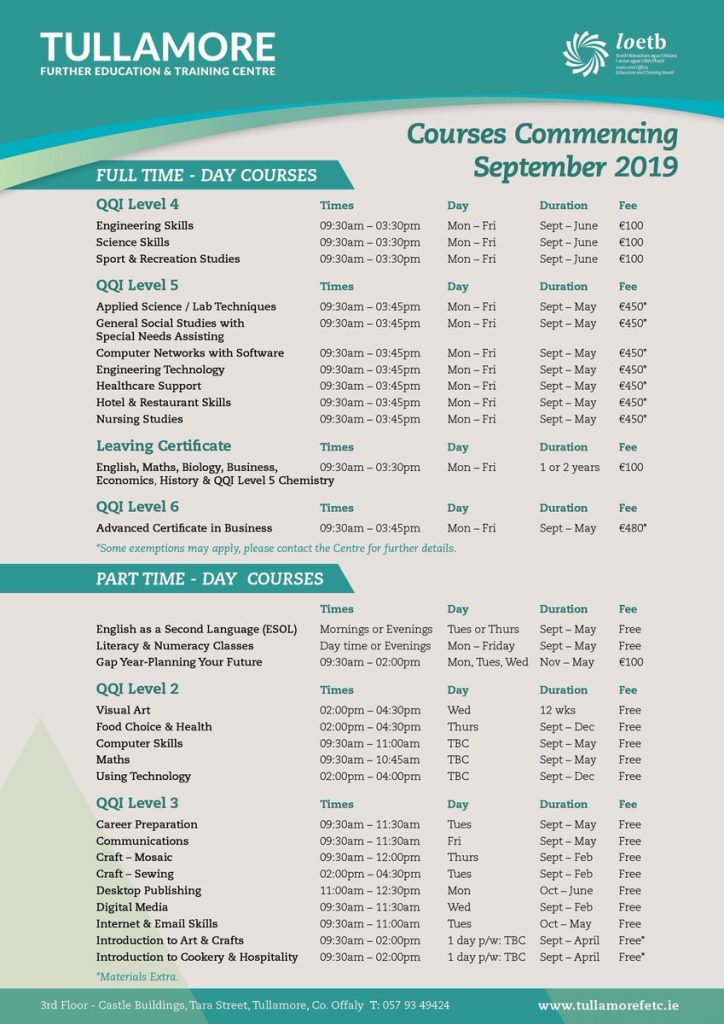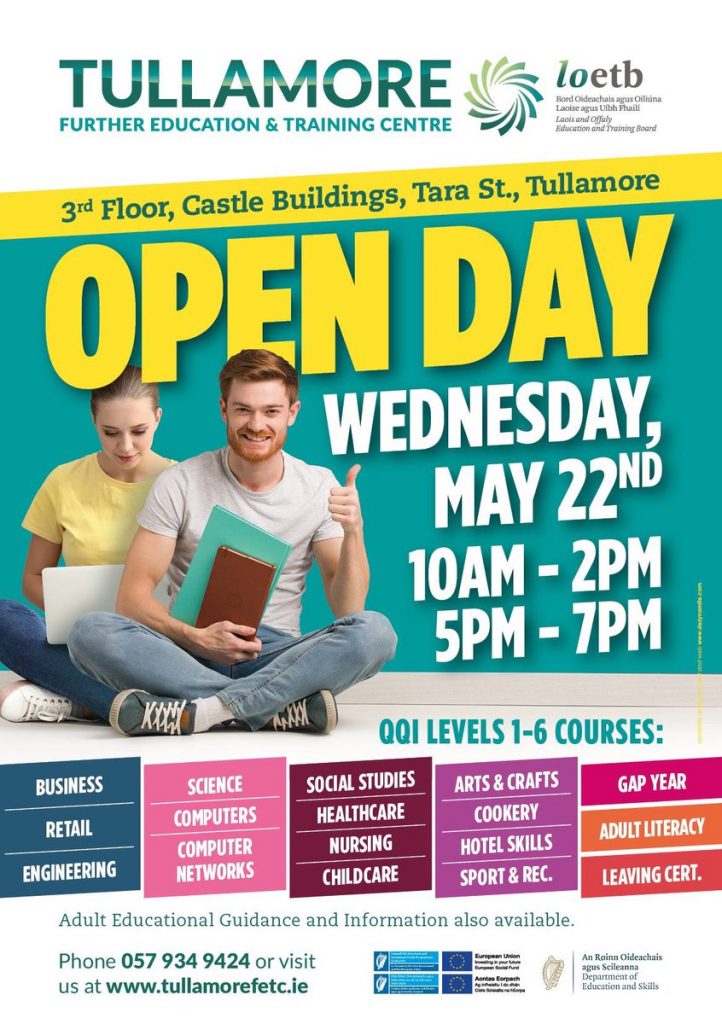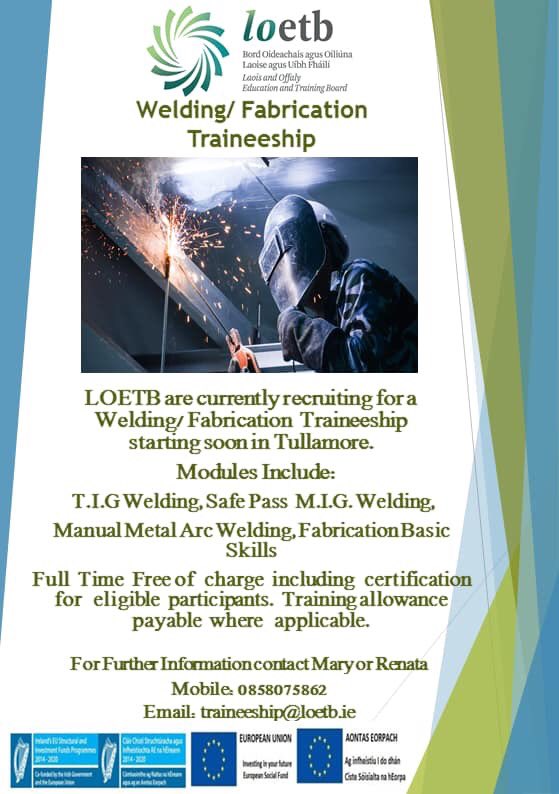 Leaving Certs: CAO Change of Mind is now open until July 1st. Review your application NOW before the Leaving Cert and make sure you are happy with your choices. Talk to your Guidance if you need help.
NUI Galway CAO Change of Mind Clinic on Tues 25th June, 12-3pm – Human Biology Building on campus. It is for students & parents, who are finalising CAO choices. There will be reps from NUI Galway, as well as the Admissions team, Fees, Sport and more.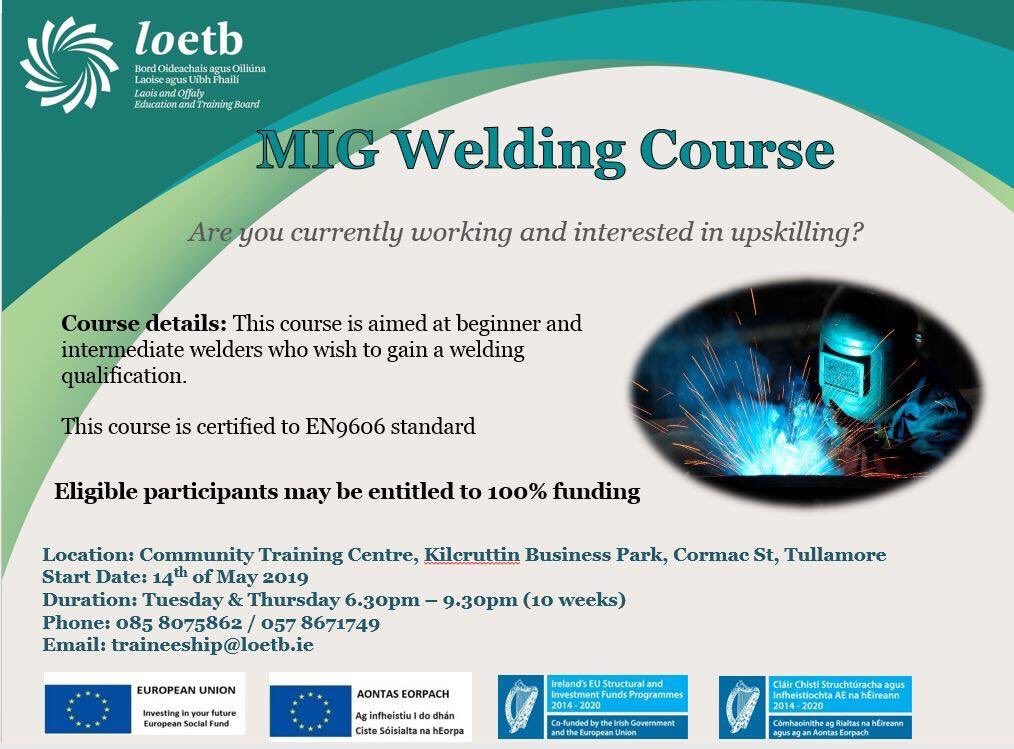 April
3rd Level Grant Application NOW OPEN* It's time to get ready for your 2019/20 application. Check out

http://

susi.ie

 

to get yourself prepped to apply.
An Garda Siochana: Garda Trainee Recruitment Apply to join as a Garda Trainee before 3pm on 24th April 2019 at

http://www.

publicjobs.ie

 

 
March
Reminder to our Leaving Cert and LCA students. **Laois Offaly ETB will give a talk on Tuesday 5th March on PLC courses they have on offer in Offaly** This is a worthwhile talk for all students as an option after leaving school.
DATS career interest test will be administered to all 3rd years on Friday March 1st by the Guidance Counsellors.
February
CAO applicants may amend their course choices from today until March 1st, but before making changes, consider whether the apprenticeship route may be best for you in order to work with a company and gain real-world experience. See more
January 2019
CAO DEADLINE Fri. Feb 1st
1. Complete Lev 8 and Lev 6&7 courses in ORDER OF PREFERENCE, choice 1 being the place you want to go followed by No 2,3 etc. Research V important.
2. Tick Exemptions, SUSI (grant), HEAR and DARE.
3. Talk to Guidance Counsellor
Open Night:
Thanks to all the Parents and children who attended tonight's Open Night in Banagher College.
Open Night Presentation- Click here
Reminder to Leaving Certs:
You should now be researching Scholarships in your chosen colleges for both sport and academic ability. Some scholarship dates are closing soon. Check the relevant college website for further details.
Check out this article: CAO: The dos and don'ts to help guide your child's choice
DARE and HEAR application information seminar in AIT main building this Saturday 19th January from 10am–2pm. Full details on

http://www.

accesscollege.ie

 
NUIG Accommodation 2019 – NUIG have given the week of Feb 18th (our mid-term break) as the week that their on campus accommodation will open for bookings. It is on a first come first served basis so watch the NUI Galway website for updated information if you are interested.
2019 ESB Apprenticeships – The ESB is expected to open applications for apprentices again in late January / early February 2019. Once open, interested candidates will be able to apply through the ESB website. Please contact your Guidance Counsellor for more details.
College Accommodation* It is now time to consider students accommodation needs. It is important for students, and their families, to begin this process in early January in order to maximise their chances of securing safe and affordable accommodation – preparation is key