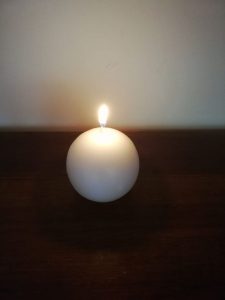 It is with profound sadness that the management, staff and students of Banagher College Coláiste na Sionna have learned of the tragic death of our student Lee McCabe. May he Rest in Peace.
Our thoughts and prayers are with his family and friends at this very difficult time. Unfortunately, due to current HSE restrictions, we are prohibited from bringing the school community together for the purpose of providing support to staff and students.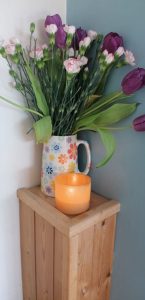 We are aware that your son/daughter may need additional support at this time. Please refer to the list below where you will find details of the relevant support services including our own in house support.
Support Services:
There are a number of organisations dedicated to helping members of the public at times when they need support, including the following:
National Educational Psychological Service (NEPS)
*We recommend that Parents READ the following pages from this NEPS Publication to help support their children at this difficult time *
'Responding to Critical Incidents: NEPs Guidelines and Resource Materials for Schools'
https://www.education.ie/en/Schools-Colleges/Services/National-Educational-Psychological-Service-NEPS-/Responding%20to%20Critical%20Incidents.pdf
Pg. 60: CHILDREN'S UNDERSTANDING AND REACTION TO DEATH ACCORDING TO AGE
Pg. 62: STAGES OF GRIEF
Pg. 63: HOW TO COPE WHEN SOMETHING TERRIBLE HAPPENS
Pg. 64: REACTIONS TO A CRITICAL INCIDENT
Pg. 67: WAYS TO HELP YOUR CHILD THROUGH THIS DIFFICULT TIME
Pg. 78: FREQUENTLY ASKED QUESTIONS (PARENTS)
· Your local GP is available to provide support
· The HSE.ie  also provides a list of out of hours doctors services nationally, who are available to help in a crisis https://www.hse.ie/eng/services/list/2/gp/out-of-hours-services/
· HSE Co. Offaly Offaly Help and Support Information Card: https://www.hse.ie/eng/services/list/4/mental-health-services/connecting-for-life/strategy-implementation/local-action-plans/cho-8-help-and-support-card.pdf
· Childline is a part of the ISPCC (The Irish Society for the Prevention of Cruelty to Children). Childline is open every day and is for all children and young people up to the age of 18 in Ireland. You can talk with Childline in confidence, about anything that might be on your mind, and Childline won't judge you, give out to you or tell you what to do. They are there to listen and help you figure out the best solution for you. You can contact Childline for free at any time of the day or night by calling 1800 66 66 66, free text 50101 or live chat on their website: childline.ie
· Pieta House provide a professional therapeutic service to people who are in suicidal distress, those who engage in self-harm and those bereaved by suicide. Pieta House have implemented phone based support for all clients from centres and their helpline. Talk to a therapist, any time day or night: CALL FREE on 1800 247 247, Text 'HELP' to 51444, website: https://www.pieta.ie/
· Jigsaw aim to offer support during difficult periods in the lives of young people (aged 12-25). They help the young person to develop strategies to cope positively with the challenges they face. Jigsaw have now introduced two new ways for you to talk to a Jigsaw Clinician online through their Ask Jigsaw feature and Live Group Chats https://jigsawonline.ie/talktosomeone/
· SPUNOUT aim to educate and inform young people aged between 16-25 about the importance of holistic wellbeing and how good health can be maintained both physically and mentally. Text SPUNOUT to 086 1800 280 to chat anonymously with a trained volunteer spunout.ie
· Samaritans: For over 18's: Free Phone, from any phone day or night: 116 123, email jo@samartians.ie , website: https://www.samaritans.org/ireland/samaritans-ireland/
· Dr Harry Barry has a long-standing interest in Mental Health. His YouTube videos discuss how to manage panic attacks, phobias, social anxiety, general anxiety, stress and depression. Excellent for building emotional resilience. drharrybarry.com
· Offaly numbers when you need them link https://www.hse.ie/eng/services/list/4/mental-health-services/connecting-for-life/strategy-implementation/local-action-plans/cho-8-help-and-support-card.pdf
· In-house support:
Guidance Counsellor- Ms. Claire Kenny: ckenny@bccns.ie
Chaplain- Ms. Kathleen Gleeson: kgleeson@bccns.ie