October 2019
Our current 2nd years visited Barcelona from 9th – 12th October.
They visited:
Camp Nou Stadium
Cable Car Trip
Barcelona's Olympic Stadium, home of the 1992 Olympic Games
PortAventura
Bowling
Cycling tour of Salou
Tour of Tarragona and"The Circa Romano"
Cosmo Caixa Science Museum
Sagrada Familia (Church of the Holy Family) in Barcelona, a building which started in 1882 and which is scheduled to finish in 2026!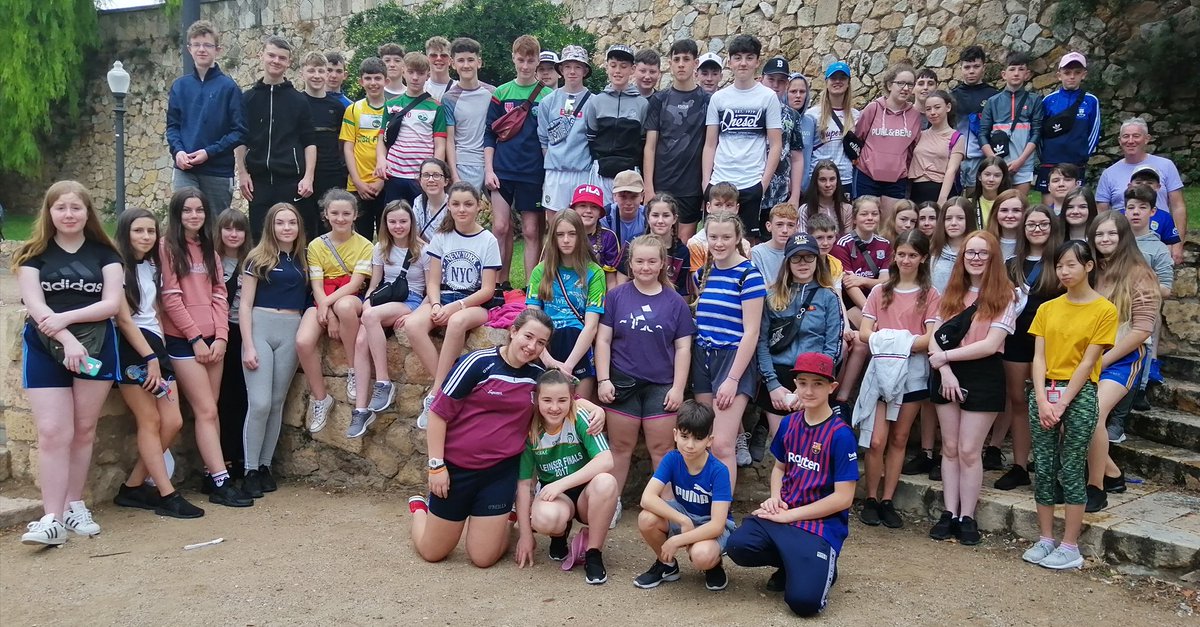 Thanks to Ms. Dempsey, Ms. Hardiman, Ms. Cushen, Ms Keegan, Ms. Kinihan, Mr. Duggan and Mr Drennan for accompanying the students to Barcelona.